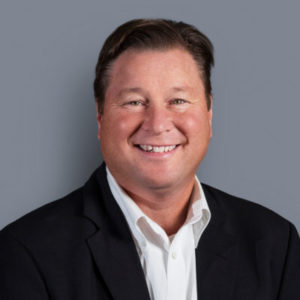 Great Scott Tree Care is pleased to announce its recent hire of Kirk Hinshaw, who will join the Great Scott Tree Care team as Vice President of Operations (VPO). In his role as VPO, he will play an integral role in ensuring and improving on the exceptional quality of tree care that has proceeded the company for the past 41 years.
Hinshaw comes to Great Scott Tree Care with an extensive history of caring for trees. He obtained a degree in Forest Resource Management at the Southern Illinois University and subsequently obtained his certification as an arborist. Since graduating, he has spent over 30 years within the industry where he says his greatest accomplishment includes pursuing his Forestry degree and pursuing the only profession that he has had an affinity or desire for. Over that time, he has found pride in being involved with the encouragement and development of some of the finest practicing Arborists in Southern California.
"Kirk exudes the essence of the five core pillars at Great Scott Tree Care; Quality, Integrity, Safety, Innovations, and Care which was why he was the obvious choice in our search for a VPO," confessed Founder and CEO Scott Griffiths, "I look forward to our customer's being able to experience his passion and breadth of knowledge that goes to preserving trees for today and future generations."
In his spare time, Kirk was a past leader and current leadership council member of Adventure Guides; a volunteer father and son relationship development organization. His passion for the outdoors and trees is something he also enjoys sharing with his two sons on frequent camping trips and living "among the trees". Favorite tree? White Oak (Quercas alba), as it can be used to make barrels for wine.
"I was looking for an opportunity to use and continue to develop the depth and scope of all of my talents and to get back to a company focused ONLY on the practice of tree care.   It's a significantly unique profession and it warrants its own focus." Hinshaw says of joining the Great Scott Tree Care team.
http://greatscotttreecare.com/wp-content/uploads/2018/05/Kirk_Edit-e1527706721880.jpg
300
300
wpadmin
http://greatscotttreecare.com/wp-content/uploads/2018/02/GreatScottTreeService-logo.png
wpadmin
2018-05-30 11:33:38
2018-05-30 11:58:49
Kirk Hinshaw Joins Great Scott Tree Care as new VPO