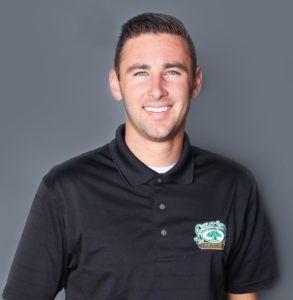 The Great Scott Tree Care Team would like to congratulate one of its own, Parker Keil, on his achievement in becoming one of the youngest Registered Consulting Arborist in Orange County. The American Society of Consulting Arborists (ASCA) bestows this accreditation to Arborists who partake in hours and hours of training and preparing pages upon pages of reports. Parker has spent a little over a year in working towards this goal, and today he received the news of his accomplishment. Parker comments:
 "Wow, what an experience! Though it was challenging. I'm truly grateful that the American Society of Consulting Arborists provides training and qualifications to this niche in the tree care industry. Needless to say, I'm very proud and humbled to be recognized as a Registered Consulting Arborist!"
What is a Registered Consulting Arborist and how is it different than just an Arborist you ask? Well the ASCA website defines it as this:
Consulting Arborists are the authoritative experts on trees and bring an objective, comprehensive viewpoint to their clients—ensuring the safety, health, and preservation of trees. Servicing a wide variety of clients, including property owners, municipalities, contractors, attorneys, insurance professionals, landscape architects, developers, engineers, other arborists, and more, Consulting Arborists provide the following types of services:
Contract Preparation and Supervision
Diagnosis of Tree and Landscape Problems
Expert Witness and Litigation
Forensic Investigations
Tree Risk Assessments and Surveys
Insect and Disease Identification and Management
Municipal Ordinance Development
Plant Health Care Programs
Training and Education
Tree, Landscape, and Nursery Appraisals
Tree Management for Arboreta, Golf Courses, and Nurseries
Tree Plant Inventories
Tree Planting Programs
Tree Protection for Construction Projects
Great Scott Tree Care prides itself on the team it employs who demonstrate an innate desire to further the care for the trees in the communities. Parker is a huge asset to the company and now as important asset in preserving trees for today and future generations.
http://greatscotttreecare.com/wp-content/uploads/2018/05/Parker-Kiel-Standing-head-shot-1-e1525989267914.jpg
409
400
wpadmin
http://greatscotttreecare.com/wp-content/uploads/2018/02/GreatScottTreeService-logo.png
wpadmin
2018-05-09 13:11:50
2018-05-23 10:23:33
Great Scott Tree Care's Newest Registered Consulting Arborist