ISA Certified Arborist
Certified by the International Society of Arboriculture, recipients of this certification are required to pass a written test after being in the arboriculture field for a minimum of threes years. Certified Arborist are required to adhere to the ISA Certified Arborist Code of Ethics.  It is always recommended that a professional Certified Arborist provide recommend trees care within communities to help preserve trees for today and future generations.

ISA Certified Arborist Municipal Specialist
Certified by the International Society of Arboriculture, this certification can be obtained in addition to being a Certified Arborist with an additional three years of experience within the establishment and maintenance of urban trees. There are additional credentials that will tested on the areas of public relations, administration, risk management, policy, and planning within city urban forests.

ISA Tree Risk Assessment Qualification
Qualification that is acquired through the ISA in addition to being a Certified Arborist. The program, TRAQ, which is instructor led helps arborist identify weaknesses or defects in a tree that may pose as a threat to either people or property. There are both field and written tests that are a part of this qualification that an arborist must bas to obtain it.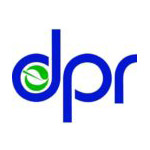 Qualified Applicators License
Qualification that is acquired thought the California Departments of Pesticide Regulations (DPR). The Qualified Applicators License is obtained by an exam that requires comprehensive knowledge of laws and regulations, both state and federal, pertaining to the use of regulated pesticides. The use or misuse of pesticides can be a detriment to the urban forest, therefore it is pertinent that a qualified professional be used in these cases.

Tree Care Safety Professional
Acquired through the Tree Care Industry Association, the Tree Care Safety Professional is the only safety credentialing program in the tree care industry. This program is designed to focus on the safe practices that should be adhered to.  There are four main components that are stressed in obtaining this credential and they are as follows: leadership, hazard control and prevention, incident control and prevention, and adult learning.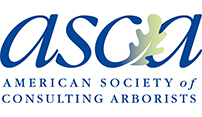 Registered Consulting Arborist
The Registered Consulting Arborist (RCA) accreditation is acquired through the American Society of Consulting Arborists (ASCA).  The Registered Consulting Arborist program consists of comprehensive  training in tree risk assessments and surveys, diagnosis of tree and landscape problems, report writing and communication in litigation techniques and many others. The Registered Consulting Arborist is deemed the authoritative expert when it comes to the safety, health, and preservation of trees.